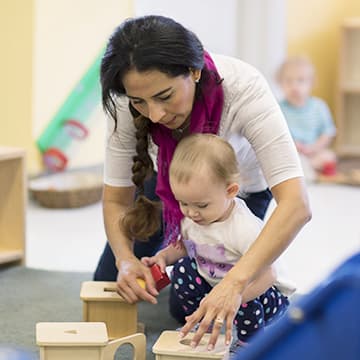 Our wonderful environment is cozy, warm, and specially designed for mobility.
In our lovely classroom setting, we foster and nurture your child's independence.
Plenty of floor space for children to move and explore, as they are ready
We follow a child's natural sleeping and waking process
Meals and feedings are determined by a child's natural hunger patterns
We invite families to spend time with us prior to enrolling your baby at Montessori, so we may learn all about your child.
Some key points about our program:
We accept all kids with ages from 2 years to Kinder.

Also, we accept Diaper kids happily (ages 2 – 3.5).

Variable programs Half day cut off time 

12.00noon

Full day cut off time 

2.30pm

    
Full day till 

5.00pm

 

Full day with Day Care available till 6.15 pm

State Funded programs accepted
Note: Please contact us about ages they accept and program availability.
Montessori Program for Toddlers
Educational Experiences for Toddlers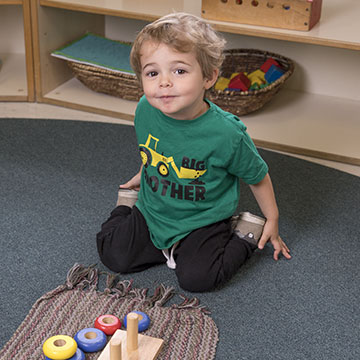 The toddler years are the time when children use their bodies, senses, and emerging problem-solving skills to learn about and make sense of their world, in ways most meaningful and effective for them.
Dr. Montessori was one of the first educators to recognize the first few years of a child's life as critical to the development of personality and intellect. Toddlers are actively seeking out information, they learn quickly and easily, and are especially interested in demonstrating independence. Our toddler classrooms allow them the freedom to learn as much as they can, as quickly as possible.
This is the time for children to explore and discover through active play, since children learn best by doing. In addition, our educators give toddlers responsive, individualized attention to help build skills in:
Sensory and Perception
Self-help
Language
Physical and Motor Skills
Social and Emotional Growth
Please note: Programs for younger children may not be available. Age for programs varies by location. Check with your local school.
Montessori Primary Program
Montessori Classes for 3- to 5-Year-Old Children
The Primary program offers a unique, mixed-age classroom environment, for children approximately 3 to 5 years old. Here, children engage in individual learning experiences, as well as one-on-one interactions, which are integral to the Montessori Method.
As children get older, they tend to see things that adults find ordinary as very interesting and special. Practical life exercises like sorting, pouring, or washing dishes absorb them completely.
We recognize this as the beginning of control and coordination of mind and body. That's why Montessori learning revolves around tangible, hands-on experiences.
Children use concrete materials to learn math; movable alphabet letters to explore language; and cubes, cylinders and other objects to categorize, find spatial relationships, and more. Practical learning experiences explore key subjects including:
Science and Nature
Music and Movement
Sensorial
Cooking and Nutrition
Cultural Awareness
History
Geography
Language Arts
Mathematics
In the process, children are discovering independence, confidence, and innovation.
Summer School Programs
Summer with Montessori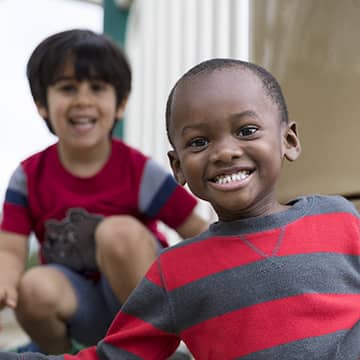 Our schools offer educational programs in the summer months, to continue the Montessori experience.
The authentic Montessori approach to summer combines physical and emotional development with exciting endeavors involving art, music, science, culture, and more.
Events, speakers, and activities are determined by individual schools, offering a unique program for their students. Don't let the excitement and inspiration of summer pass your child by…
Visit our school today to learn more about this program.
Elective Montessori Classes
Extracurricular Opportunities for Your Child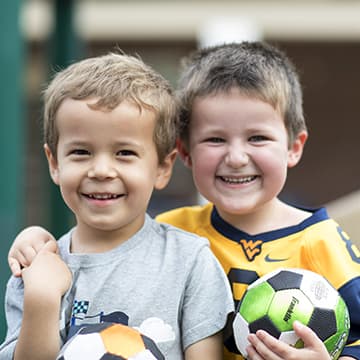 Integral to the Montessori philosophy is the inclusion of elective programs that stimulate children and allow them to learn while playing and exploring creative outlets that will help them advance in the future.
These opportunities go beyond the core Montessori curriculum, giving children the chance to further expand their minds, energize their bodies, and build their confidence.
Weekly extracurricular classes and activities during the day give your family more free time on nights and weekends. Additional fees apply and classes vary by location. Discover opportunities such as:
Art
Athletics
Martial arts/Karate
Hip Hop Dancing,
Gymnastics
Yoga,
Soccer
Music
Please ask your director about opportunities at your Montessori school.